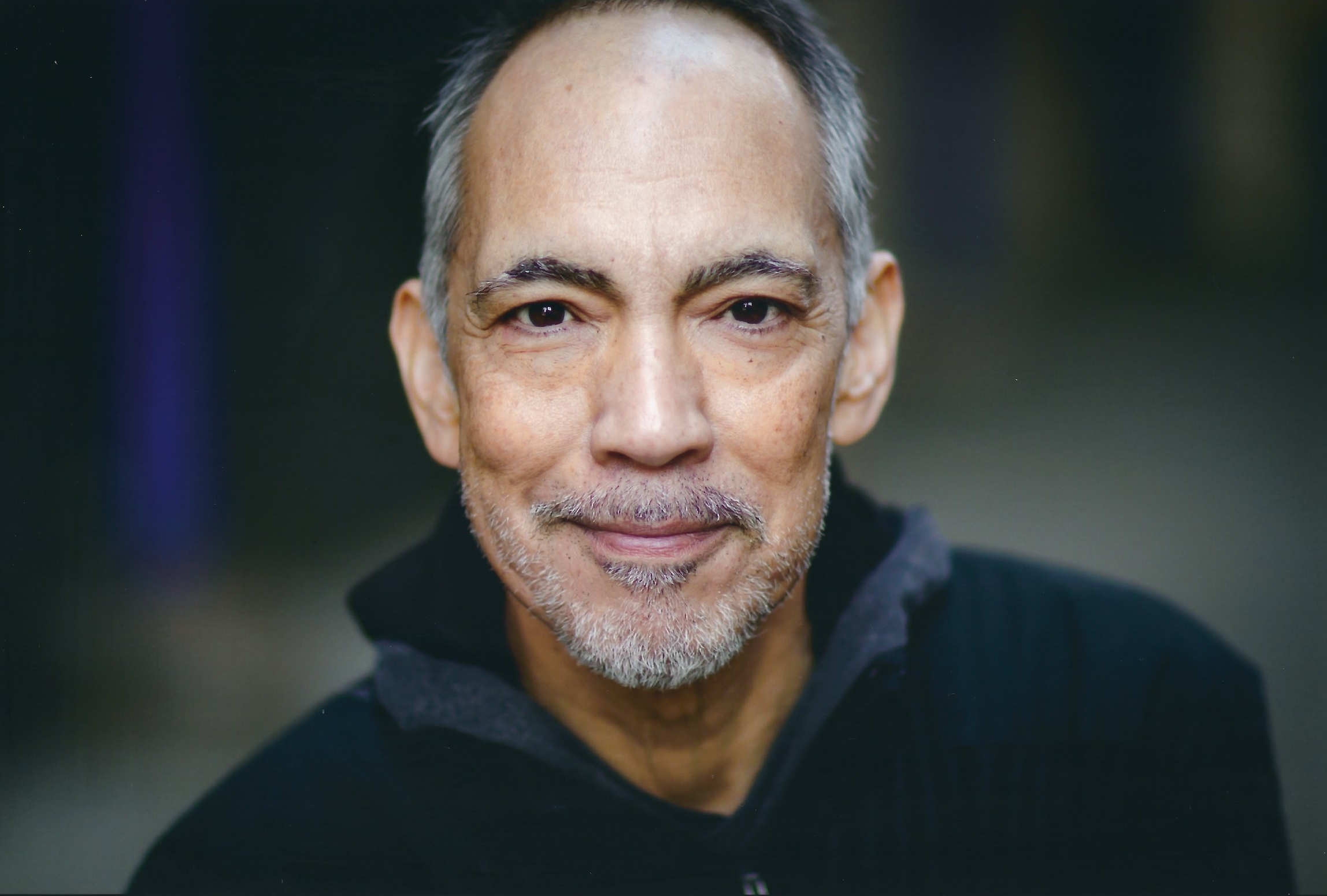 Hey Howdy and Welcome. And thanks for visiting my website.
I hope you'll enjoy looking around.
In addition to all the things you're supposed to find on personal websites - contact info, a comprehensive resume, a standard bio and a series of headshots that actually look like me - you'll also find links to a representative selection of recent work, production photos, interviews and podcasts, and some random video clips, including some of the TV work I've done over the years. Naturally, it's all stuff I'm very proud of, and very grateful for, and I feel more than a little fortunate to be able to share it with you.
Some more about me:
I was born in Sasebo, Japan, and raised in San Diego, California. My dad was an American Naval officer and my mother was from a traditional Japanese family. I attended UC San Diego where I studied Modern European Intellectual History. Fully convinced that my degree had somehow qualified me for a life in show business, I began my acting career not long after, moving to New York where I made my Broadway debut in the original production of LA CAGE AUX FOLLES. Since then I've managed to spend most of my life in rehearsal studios, on stages large and small, in front of cameras on tv and film sets around the country, in works ranging from classical theatre to splashy musical comedies, from police procedurals and hospital dramas to soap operas and sitcoms.
I'm very proud of my Basque-American and Japanese heritage, and I am a passionate advocate for diversity and inclusion in every field of our profession. The challenges that I've faced as an actor of color have influenced and continue to influence my work in what I hope are positive ways, and if that has changed even one person's mind - one who could never before have imagined an Asian-American Sweeney Todd, or an Asian-American Tolstoy, or a designer of RMS Titanic, a Christie murder mystery suspect with an incomprehensible Italian accent, or a drag queen in St Tropez, any of whom could be portrayed by an Asian American - that will be enough.
A few other things:
I'm a proud member of AEA and SAG-AFTRA.
I'm a Roman Catholic who's an actor. And I'm also an actor who's a Roman Catholic.
I've never thought of myself as an actor who lives in New York. I'm a New Yorker who's an actor.
In 2016, I walked over 500 miles across northern Spain with my wife, Penny Daulton, on the legendary pilgrimage route, Camino de Santiago. Besides marrying her, it is the single most important accomplishment in my life.
I love what I do. I'm passionate about what I do. And I'm very, very grateful for what I get to do.
Thanks for dropping by.
Enjoy!